Consultant / Staff Specialist Physician – General Medicine
Description
We're looking for a Consultant/Staff Specialist Physician – General Medicine, with broad skills and experience.
The Hervey Bay and Fraser Island region is a stunning part of Australia. If you love the outdoor lifestyle, there is so much to see and do, both on the water or on land.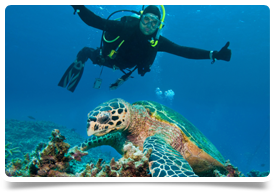 Competitive remuneration package value up to $411,049 (dependent upon experience)
Fantastic lifestyle opportunities in a lovely subtropical region
Short flight from Brisbane
Beautiful coastal location – sail, dive, swim, kayak, surf or paddleboard the beautiful blue ocean
The Role
Provide high quality clinical and non-clinical services to directly or indirectly benefit the patients/clients of the Wide Bay Hospital and Health Service. This includes research as well as teaching the health professionals of the future.
An interest and or expertise in Respiratory, Gastroenterology or another sub speciality would be highly desirable but not essential.
Requirements 
Applicants should be registered (or eligible for registration) as a specialist with the Medical Board of Australia and be a Fellow of the Royal Australasian College of Physicians (FRACP) or equivalent as an overseas trained specialist who has completed their training in either the UK, Ireland, Canada, USA or New Zealand.
The Hospital
Hervey Bay Hospital is the acute 142-bed facility on the Fraser Coast and works in close partnership with the 80-bed Maryborough Hospital to deliver high quality health care to the community. A comprehensive range of health care services are available including acute inpatient and outpatient services and community health, oral health and community mental health services, some of which are provided at off campus sites including 'The Village'. Hervey Bay Hospital is currently undergoing a major multi-million-dollar upgrade including an expanded Emergency Department, ICU and Education Centre. Since it opened in 1997, Hervey Bay Hospital has built a reputation for excellence especially in professional education and attracts medical and nursing programs in conjunction with a number of renowned Queensland universities.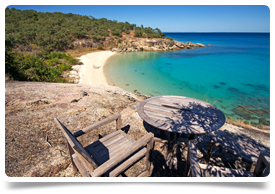 The Area
Hervey Bay and Maryborough are located in the Fraser Coast Region in the South East of Queensland. Hervey Bay is just over three hours' drive or a 45-minute flight from Brisbane. Its abundance of natural assets includes the Great Sandy Strait, the World Heritage-listed Fraser Island, the Bay and the wetlands, and it boasts a quality of life that balances work and pleasure. Maryborough is known as the "Heritage City" and is rich in history and culture.